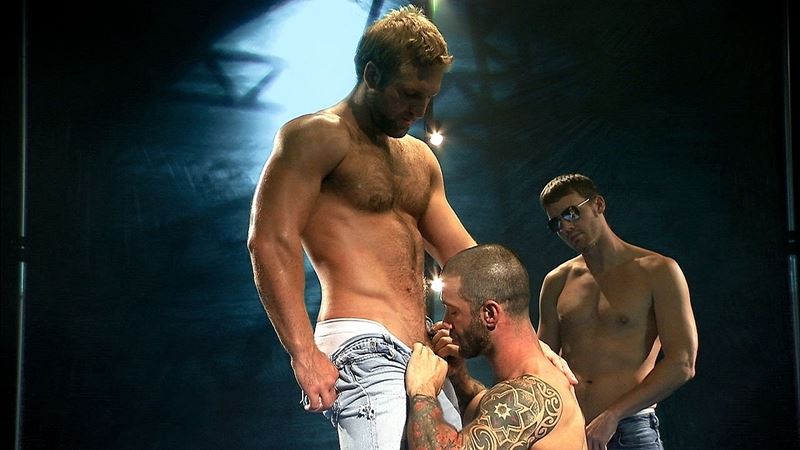 Titan Men says: With your eyes wide open suddenly you can sense the dark and smoky theatre stage, it is here that the horny action will feast your eyes.
Super hot muscle men Dakota Rivers and Dario Beck introduce a cast of gay porn stars through a sexy seduction.
Steven Daigle ever the voyeurist eyes the action as big muscle dudes Tom Wolfe and Junior Stellano suck each others' big muscle cocks. He then joins together with them in one long fuck train.
With the dark stage engulfed in a smoky haze, both Logan Scott's holes are filled by Dakota Rivers' huge dick. He pins the bottom stud to the ground with a balls deep anal fucking.
With his juicy uncut cock leaking, toned and hairy Dario Beck fills up smooth and beefy Eduardo Rodriguez, their passion climaxing with two memorable squirts.