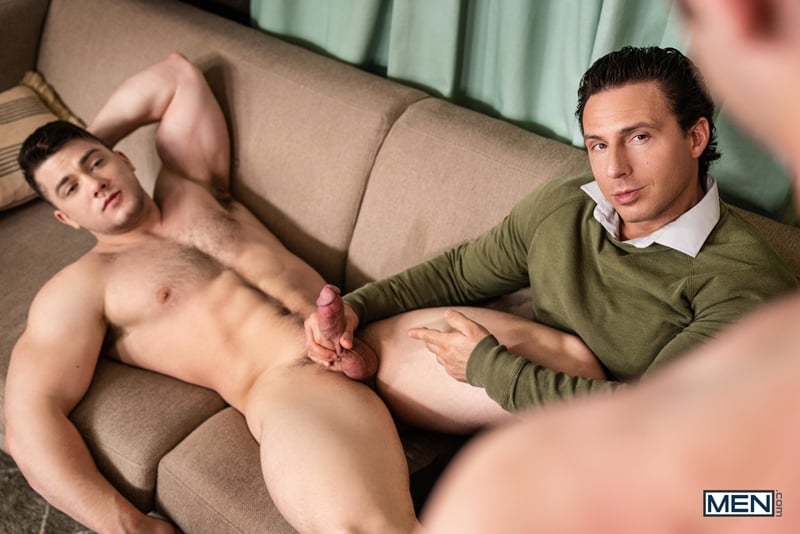 Men.com says: Michael Boston is back for his second session with Collin Simpson (Dr. Wood), who listens to Michael's progress and teaches him the mantra "Rub those ears, pinch those nipples" before calling in sex surrogate Collin Simpson so Michael can show what he's learned.
With plenty of instruction and encouragement from the good doctor, Michael stimulates Collin's erogenous zones, then confidently verbalizes his desire for Collin to suck his cock.
Dr. Wood gives Michael hands-on help as he penetrates Collin's ass for the first time, teaching Michael everything he needs to know about topping as Collin rides his cock.
Dr. Wood is very pleased with his patient's progress as Michael cums so hard he gets some of his load on the doc's sweater, but next it's time to teach Michael about bottoming.